This book was on my Amazon.com shopping list. So it was a pleasant surprise when it got delivered to the art department yesterday. Saved me $60. Yesh!
The focus of this book was more on the production point of view, especially from that of a producer. Grant Curtis, the producer, wrote this book. He's only 27 years old when was producer of Spider-Man 1. Very impressive debut!
The book detailed the journey through the production of Spider-Man 3. Included were photos, artworks and even a detailed 110-day shooting journal from the producer. Every producer or film maker should have this book on their shelf. In fact, Grant Curtis had meticulously documented his whole experience from the start at scripting writing to the very end where the final film shot was taken. It was very comprehensive.
I wished there had been more concept art since the movie was from a comic book.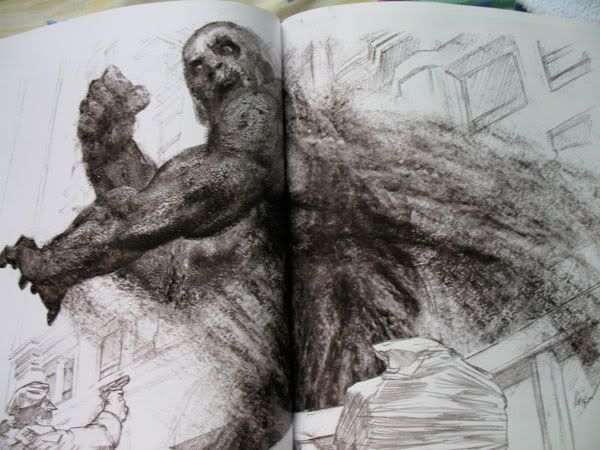 Visit the link beside to read more reviews on Amazon. If you buy from the link, I get a little commission that helps me get more art books for review.
Country-specific Amazon links for this book:
Amazon.com
|
Amazon.ca
|
Amazon.co.uk
|
Amazon.fr
|
Amazon.de
Check out other books I've reviewed also, with pictures:
Art book list
|
Design book list