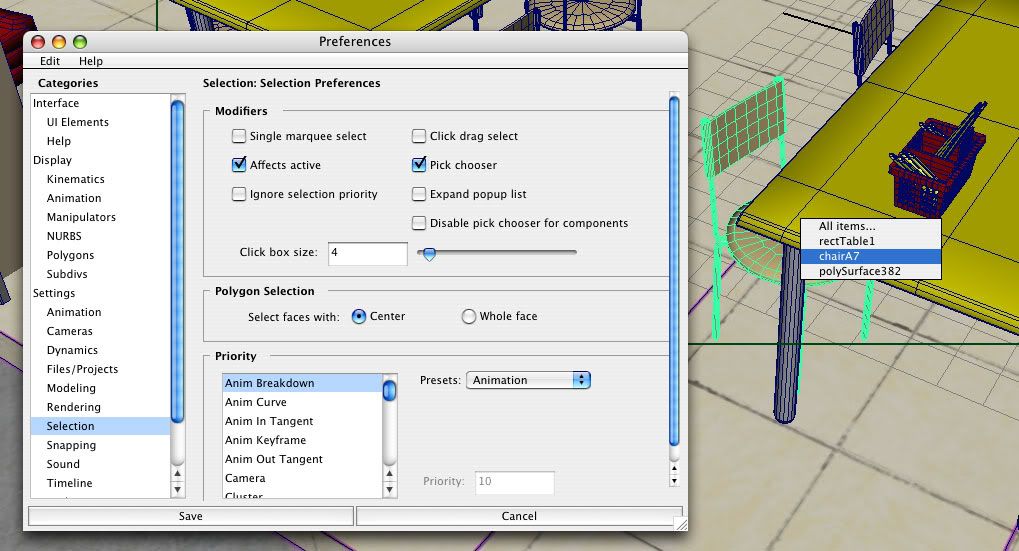 This is for Maya users.
When you have a lot of stuff on your scene, it's sometimes difficult to select what you want because it's hiding behind other objects.
There's a way to select objects directly even if they are block.
Open the Preferences dialog box from the menu,
Window -> Settings/Preferences -> Preferences
.
In the Categories tab on the left, choose
Settings -> Selection
.
Check the Pick Chooser checkbox.
Now when you click on any object in the scene, a small pop up will appear at your mouse position showing you all the objects that are situated under that pixel.