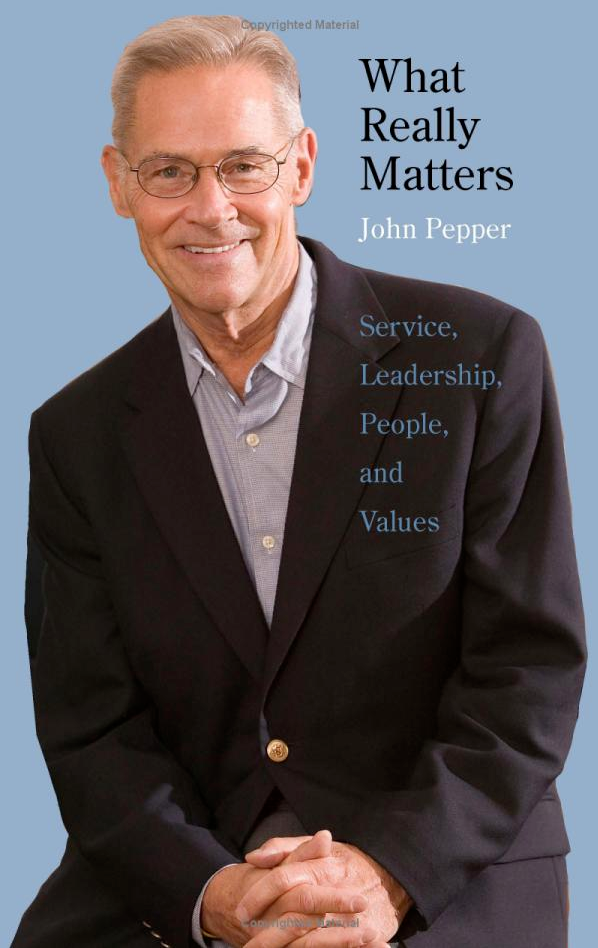 This is no doubt one of the best business book I've read this year. Even after reading the first chapter, I knew I had to give it 5 stars.
John Pepper is the ex-CEO of
P&G
from 1995 to 1999. He is now the chairman of the board at Walt Disney Company and a CEO of the
National Underground Railroad Freedom Center
.
As you can see from the cover, the book talks on service, leadership, people and values. Throughout the book, you'll be be presented with never ending life experiences from John Pepper over his 40 over years of service in P&G.
The book is divided into three parts,
Foundations for Success
,
Staying in the Lead
and
How We Live Our Lives
.
In the first part, he talked on the principles behind brand building. He drew on numerous examples to make his point.
For the second part, he touched on how P&G was involved in community building and the important role it played for the company.
In the last part, it was about management in general and how he lead his company and what he learned during the years at P&G.
Even though you may not have worked for P&G, after reading the book, you will have a very thorough understanding of the guiding principles of P&G.