Fans of Hayao Miyazaki or Studio Ghibli should find
Ghilbliworld.com
interesting. It features news and collectibles from the studio.
The
Collection section
showcases some of the movie merchandise that has been released over the years. Howl's moving castle model is really exquisite. There are also lots of Japanese version of art books, of which some are sold on amazon.co.jp.
The list of collection at the time of this writing:
- Nausicaa Collection
- Laputa: Castle in the Sky Collection
- Grave of the Fireflies Collection
- Spirited Away Collection
- Howl's Moving Castle Collection
- Gedo Senki Collection
- Yoshifumi Kondou's Futo Furikaeru To
All the photos below are from GhibliWorld.com. There are more pictures available there.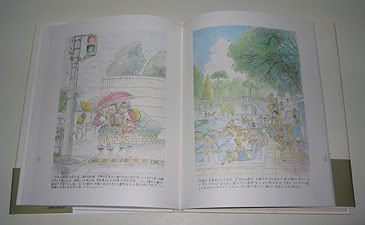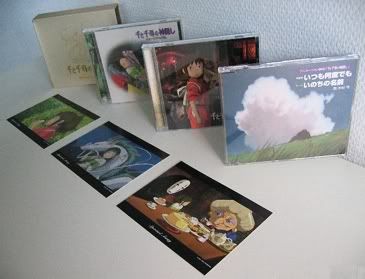 The 3 soundtracks for Spirited Away are amazing! I've only the official movie soundtrack. If anyone sees the other two on sale, please tell me!
The CDs are not even on eBay!