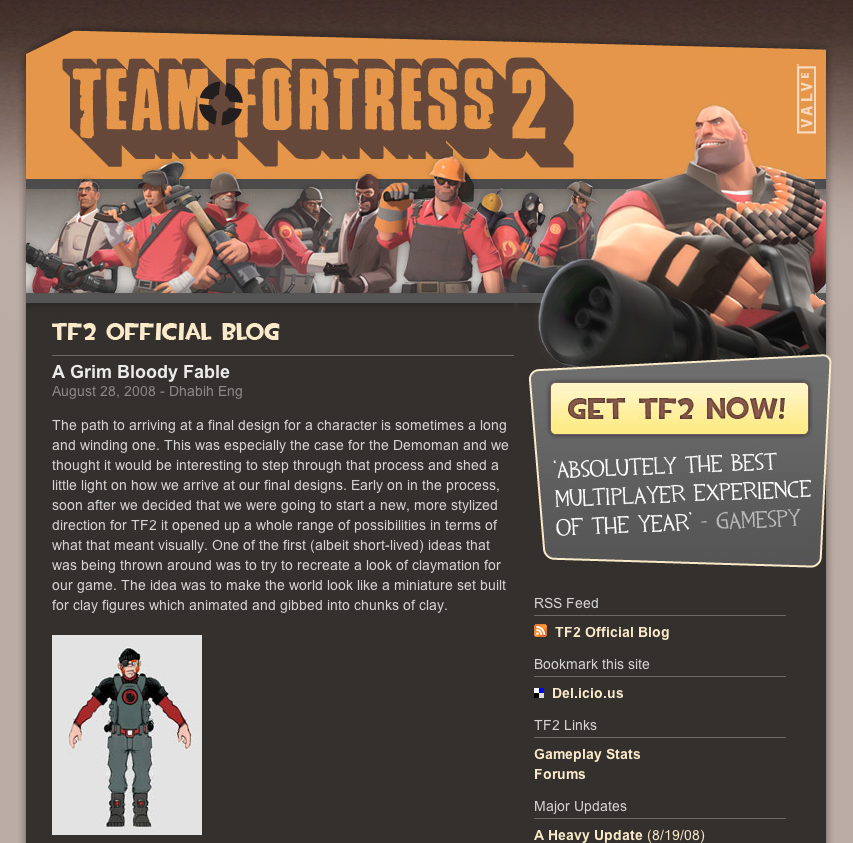 When I first saw the game, I was blown away. It's amazing they are using super-stylized characters for a game. I would understand if that's the case for a movie, but in a game?
Team Fortress has a blog
now, just started in June 2008. They are talking about the artistic production process there. Check out the tons of character designs they have posted.
There are lots of links to great resources and more art on their postings.